Laura Chipely (IMA), Sarah Nelson Wright (IMA) and Nathan Kensinger present their project "Newton Creek Armada" at Gowanus Voyage.
Saturday, July 20th – 


1:00-6:00PM
2nd St & Bond St, Brooklyn, NY 11231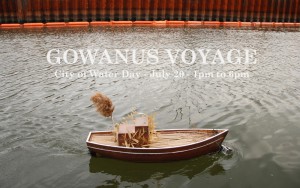 Gowanus Voyage is a one-day public art installation created for City of Water Day. It will present a miniature boat & robot pond on the Gowanus Canal, created in a collaboration between The Newtown Creek Armada and Brooklyn Atlantis. Come explore above and below the surface of this historic waterway by piloting miniature remote control boats and aquatic robots equipped with video cameras and environmental sensors!
More info: www.newtowncreekarmada.org