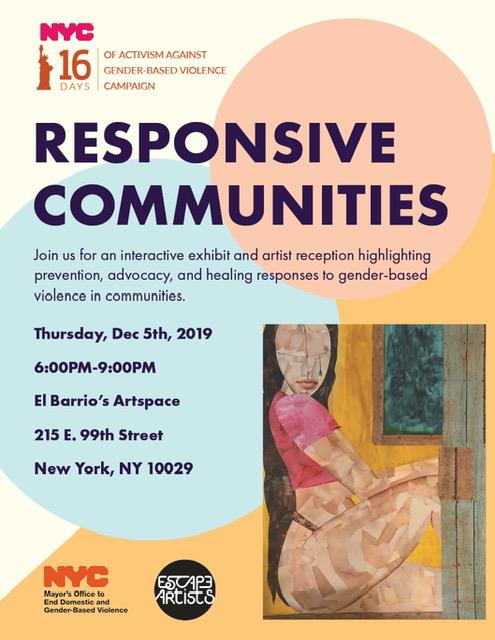 IMA alumna Theresa Loong's installation Bought/Broken, about domestic violence, will be shown at El Barrio Artspace. It is part of 16 Days of Activism Against Gender-Based Violence exhibit (video: Dec. 3-6, installation: Dec. 5).
The "Responsive Communities" exhibition will feature visual and interactive art that highlights the impacts of gender-based violence (GBV) on individuals, families, neighborhoods, and other communities.
This exhibit takes place during the global campaign, 16 Days of Activismagainst Gender-Based Violence, which seeks to raise awareness and inspire action at the community level to end all gender violence. Light refreshments will be served.