Sarah Friedland will be screening a short, experimental film at the Coney Island Film Festival on Saturday September 21st. The piece originated from classes she took with Professor Rachel Stevens and Professor Michael Gitlin.
IMA student Iva Radivojevic's film, Ben: In the Mind's Eye will also be featured at the festival.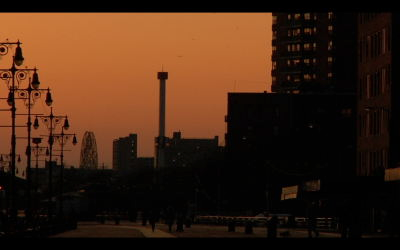 Ricki Ticki tells the story about Sarah's Aunt's struggle with early onset Alzheimer's. For the last ten years of her life, she lived in a nursing home overlooking Coney Island, ironically located a few blocks from where she was born. The film uses her loss of memory and character as a metaphor for the redevelopment and the changes to Coney Island's landscape.
Saturday September 21st at 5:00PM
Location and Tickets listed here.