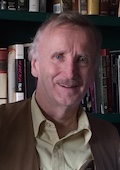 Stanley, Robert Henry
Office: Hunter North 425-D
E-mail: robert.stanley@hunter.cuny.edu
Phone: 212.772.5042
Robert Henry Stanley is the author of the recently published Making Sense of Media: A Cultural-Historical Approach. In a similar vein, Making Sense of Movies is among his previous five published books. His professional activities have included coordinating faculty/industry seminars for the International Radio and Television Society, moderating panel discussions for media professionals, and serving on the board of directors of the New York World Television Festival. He also served for many years as a judge for the International Emmy Awards of the National Academy of Television Arts and Sciences, and a judge and moderator for the Edward R. Murrow Brotherhood Awards.