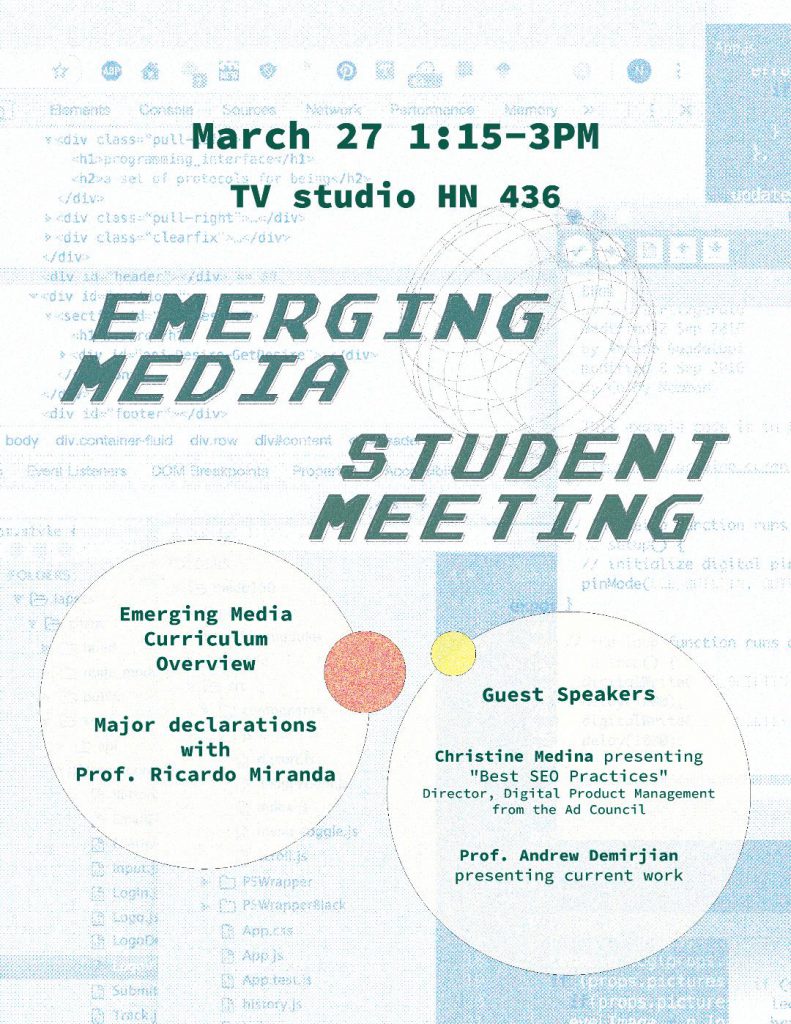 Weds, March 27th
1:15-3PM
TV Studio HN436
Agenda Items:
Learn about Emerging Media concentration
Curriculum Overview – questions from students
Conversation regarding missing components in the curriculum – what are specific student interests that the curriculum is not covering?
Prof. Andrew Demirjian will share current research
Visiting Professional: Christine Medina – VP of Digital Product from the Ad Council. Ad Council is a nonprofit organization that creates and distributed PSAs. Ms. Medina will do a presentation on "Best SEO Practices"
Following the meeting, Prof. Miranda will be signing and stamping major declarations.
Pizza and Refreshments will be served
poster designed by: Nahee Kim