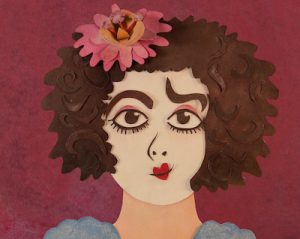 IMA student Emily Collins wins her second NBR (National Board of Review) Student award.  The $3,500 grant is for her film Chula, With Invisible Strings.
About the film Chula, With Invisible Strings:
At a time when polarizing politics make us question the world's love for humanity, there is Chula the Clown. Hailing from Mexico City, Gaby Munoz, otherwise known as Chula, has spent over a decade working alongside other clowns in refugee camps and areas affected by conflict. This short film takes a look into the beautiful universe that Chula creates, and asks us to explore how we connect with each other.