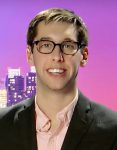 Nicholas Augustine – Undergraduate Journalism Winner
Congrats to our own Nicholas Augustine, a Media Studies major with a Journalism concentration for winning the Aronson Award for Undergraduate Student Journalism. Augustine covered the South Bronx neighborhoods of Longwood and Hunts Point as a reporter at the Hunts Point Express. While there, he reported on the governor's plans for the Hunts Point Market and the failures of "Vision Zero" for poor communities like Hunts Point, among other stories. Well done Nick!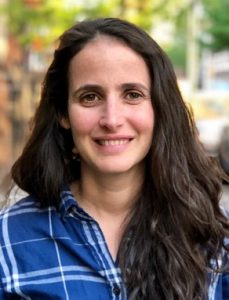 Dori Cohen – IMA Documentary Winner
"No Shifts, No Boss, No Limits" reads a giant billboard in one of the main transportation hubs of NYC. From adjunct professors to taxi drivers, many people are finding themselves outside of the traditional employment model, with no benefits and little job security. This transformation is further exasperated by technological developments and the rise of the "gig economy." Freelance Nation explores the other side of the popular "sharing economies" from the perspective of Uber drivers as they struggle to organize for workers' rights being eroded under the guise of freedom and opportunity.
Dori Cohen is a documentary filmmaker and MFA student at Hunter College Integrated Media Arts program. She is the co-founder of Framing The Cause Pictures, a production company that partners with organizations to tell stories that strengthen social justice initiatives.