Author:
admin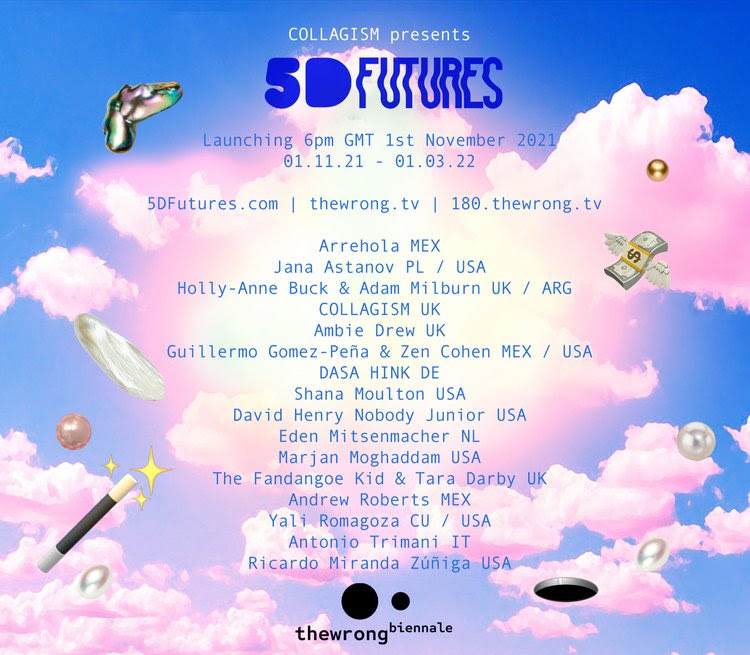 Prof. Ricardo Miranda's artwork is part of an online show at 5D Futures: Nov. 1, 2021 – Mar. 1, 2022.
Check the project out here.

5D Futures, group exhibition, video art portal and pavilion for The Wrong Biennale nº5 Curated by COLLAGISM, Tottenham, London, United Kingdom
5D FUTURES is a video art portal and pavilion for The Wrong Biennale nº5 curated by Collagism. It is a journey through the Elevation of Consciousness, bringing together a selection of poignant video works from highly celebrated video artists around the world. The works navigate through the world of performance art into the digital realm of glitched hybrid realities, documentary film and How to guides.
Neighborhood News will be having Fox News Assignment Editor Ivette Davia-Richards talk to students next week, Wednesday, Nov. 10, 3:30-4:30pm. We'd love for your students to join us. Please share the information below.

Wed., Nov. 10th
3:30-4:30PM
Join us on Zoom or in room HN503
RSVP required: https://forms.gle/eWkg2H9qSvEJA9Wx7
Film and Media Department students are invited to join Neighborhood News on Wed. Nov. 10 as we welcome Ivette Davila-Richards into our classroom. Ms. Davila-Richards will talk about her journey into journalism and her role as an assignment editor. A bilingual multimedia journalist, she is also actively involved with the Society of Professional Journalists, the Deadline Club and the National Association of Hispanic Journalists.
Read More