Year:
2022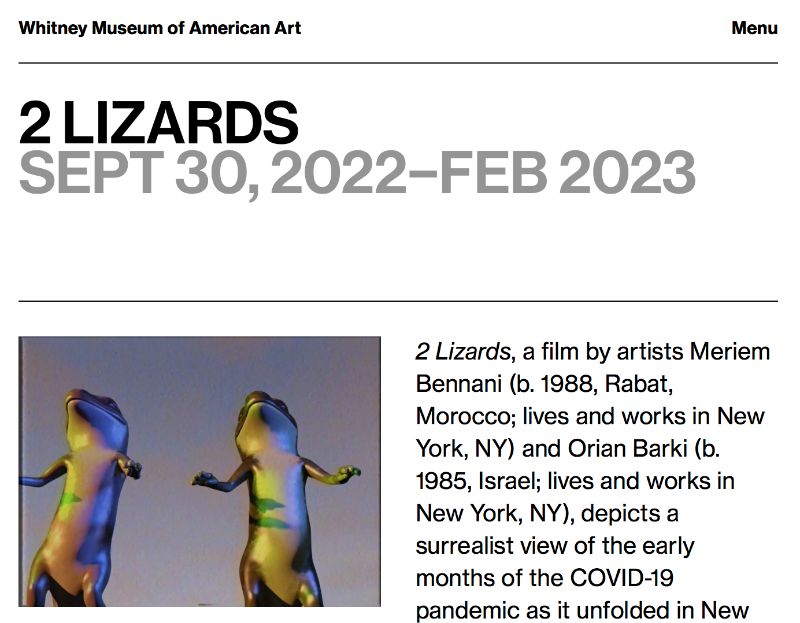 IMA alum Orian Barki's film 2 Lizards is on exhibit at The Whitney (Sept. 30, 2022-Feb. 2023).
Wednesday, September 28th, 3:00-5:00PM
Hunter North Main Office/ HN 433
• Learn about our FILM MAJOR, MEDIA MAJOR & INTERNSHIPS
• Get answers to all your questions
• Meet our Advisors
• Refreshments Provided
The Performing Arts makes awards to undergraduate students to support performing arts projects from your Student Activities Fee. Past projects have included theatre productions, music recitals, film and media shoots, and dance performances.
Application link: https://ww3.hunter.cuny.edu/pa/view.php?id=2
Applications are due Sept 28, 2022 by 12PM
For further information please email the Performing Arts Office (HN 116) at: safpa@hunter.cuny.edu