Month:
February 2022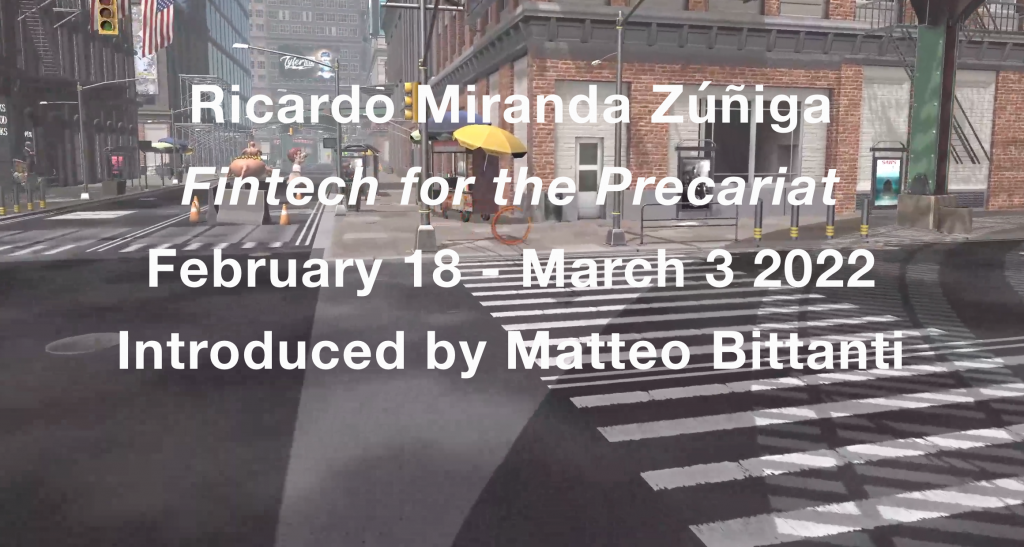 Prof. Ricardo Miranda's work FINTECH FOR THE PRECARIAT is on exhibit at the Milan Machinima Festival Feb. 18 – Mar. 3.
Introduced in April 2020 amidst a global pandemic, VRAL is a uniquely curated game video experience, offering screenings of machinima created by artists and filmmakers whose work lies at the intersection of video art, cinema, animation, and gaming.

The current exhibition features FinTech for the Precariat by Ricardo Miranda Zúñiga, 2021. FinTech for the Precariat is an immersive urban environment populated by Greed, Lust, Gluttony, Envy, gig workers and twelve voices from New York City's financial spectrum. As the user wanders around this environment, she stumbles upon its inhabitants — from financial brokers to recent college grads to computer programmers and cultural workers —, gaining an understanding of their financial perspectives.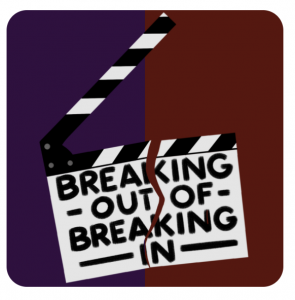 FM alum Christina Raia co-hosts Breaking Out on Breaking In. It is a storyteller and filmmaker-focused podcast that aims to reframe what it means to "break in" the film industry through thoughtful conversations and carefully researched topics.