Month:
August 2020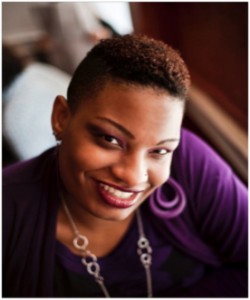 IMA alumna Makia Harper is a visiting documentary filmmaker and faculty member this fall at Robert Morris University in Pennsylvania. She will be teaching a documentary production class, coordinating a number of screenings, workshops, and leading talks on activism, race, and social justice. Additionally, Makia will be working on the accompaniment to the a/v installation she completed from her 2016 thesis project "Better Than Before" highlighting the stories of veterans of color.
Dear Film and Media Students,
Welcome Back! Even though we aren't seeing you in the halls and in our classrooms as we do most years, please know that all the faculty and staff in the department are working hard to make the semester a successful one for you.
Classes start tomorrow, Wed. August 26th. You can see the full academic calendar here:
https://ww2.hunter.cuny.edu/students/academic-planning/academic-calendar/
As you know, all of our classes are fully online. If you have not yet heard from any of your professors, please check your hunter email address and Blackboard for any announcements. If you are still unclear, you may contact filmmediahunter@gmail.com.
The film and media world hasn't stopped evolving during COVID-19, and your professors have been busy updating their syllabi and course plans to meet this moment. For required production classes, we are purchasing some exciting new "smartphone cinema" equipment. We will be doing equipment checkout on a limited basis, pending safe conditions. Please connect with your professors directly about what is planned for your classes. If you have further questions please contact the equipment room at resource@hunter.cuny.edu (undergraduate students) or resograd@hunter.cuny.edu (graduate students).
Read More