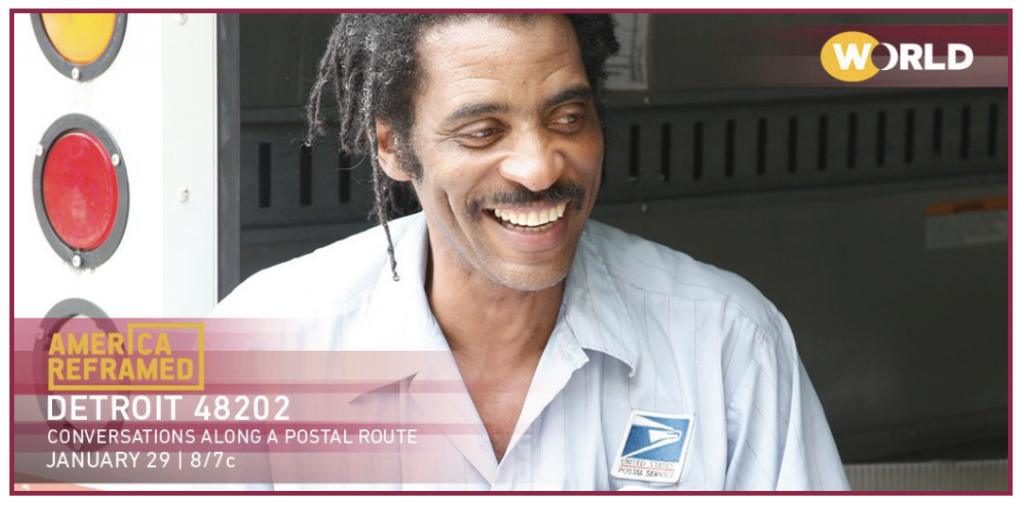 IMA alumna Pam Sporn's film Detroit 48202: Conversations Along a Postal Route will be on America Reframed:
National Premiere: Jan. 29, 2019 | 8/7c
America ReFramed on WORLD Channel
Streaming 1/29-3/29.

Detroit 48202: Conversations Along a Postal Route explores the rise, demise and contested resurgence of America's "motor city" through a multi-generational choir of voices who reside in mail carrier Wendell Watkins' work route. Oral histories convey the impetus behind the African American migration up north while personal accounts shed light on the impacts of the fight for housing justice, the legacy of industrial and political disinvestment, and a confluence of events and failed policies that resulted in Detroit's bankruptcy. Blamed for the devastation but determined to survive, the community offers creative solutions to re-imagine a more inclusive and equitable city.