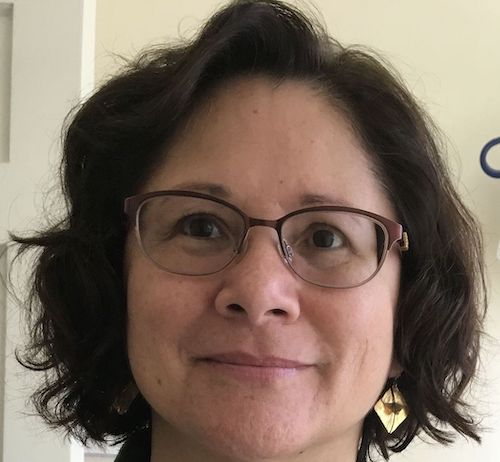 Pinedo, Isabel
Professor (MA, Sociology, University of Chicago; Ph.D., Sociology, CUNY Graduate School and University Center)
Office: Hunter North 501-D
E-mail: ipinedo@hunter.cuny.edu
Phone: 212.650.3575
Website: https://isabelpinedo.net
Isabel Pinedo's work focuses on the relation between popular culture, gender and social theory, particularly the horror film and scripted television drama. Current research topics include serial killer films and slasher films of the 70s and 80s, the construction of complex female subjectivity on television narrative dramas, 1960s camp television, the relation between visual depictions of torture in fictional form and political culture; the impact of 9/11 on popular culture; the aesthetics of horror films and the embodied experience of viewing them. She can be heard on the Aca-Media "Talking Television in a Time of Crisis" podcast (episode 12) on Aesthetics.
Her most recent publications are Camp TV of the 1960s: Reassessing the Vast Wasteland (2023),  Difficult Women on Television Drama: The Gender Politics of Complex Women in Serial Narratives (2021), "Get Out: Moral Monsters at the Intersection of Racism and the Horror Film" (Final Girls, Feminism and Popular Culture, 2020), "The Killing: The Gender Politics of the Nordic Noir Crime Drama and its American Remake" (2019), and "Gilligan and Captain Kirk Have More in Common than You Think: 1960s Camp TV as an Alternative Genealogy for Cult Television" (2018).  Other publications include "Torture Porn: 21st Century Horror" (A Companion to the Horror Film), "On Suffering and Human Eloquence: Commemorating 9/11, Televised U.S. Coverage in 2011," a visual and prose essay, "Tortured Logic: Entertainment and the Spectacle of Deliberately Inflicted Pain in Two Dramatic Series," an illustrated essay.  Recreational Terror: Women and the Pleasures of Horror Film Viewing is a study of the contemporary horror film: its formal dynamics, ideological effects, social functions, racial politics, and its complex relation to gender. Her essays have appeared in edited volumes, including "'Things in this Country are Gonna Change Pretty Fast': Dissent, Mobilization, and the Politics of Jericho" (Homer Simpson Marches on Washington: Dissent Through Popular Culture), "Playing with Fire without Getting Burned: Reimagining Blowback in Battlestar Galactica" (Battlestar Galactica and Philosophy: Mission Accomplished or Mission Frakked Up?), and The Horror Film (edited by Stephen Prince).  She is a contributor to "The 100 Best Horror Films," Time Out London, April 2012.
Isabel Pinedo has taught media studies in the Department of Film and Media since 1993. She is committed to the need for quality public education. Currently, she teaches Television Culture, Complex Television Narratives, Women and Television, and The Horror Film. She has previously co-taught Horror in Film: The Biology of Fear in the Thomas Hunter Honors Program; and taught Television Genres; Representations of Race in Film and Media; Media and Society; Social Movements and the Media; Social Class, Racism and the Media, at Hunter College. At other institutions she has taught Film Criticism; The Film Industry; Sociology of Film; Gender, Race and Class; Sociology of Gender; Sociology of Religion; Art and Society; Sociology of Mass Media; and Introduction to Sociology.