Company Description
The Financial Times is one of the world's leading business news organizations, recognized internationally for its authority, integrity, and accuracy. The FT has a record paying readership of one million, three-quarters of which are digital subscriptions. It is part of Nikkei Inc., which provides a broad range of information, news, and services for the global business community.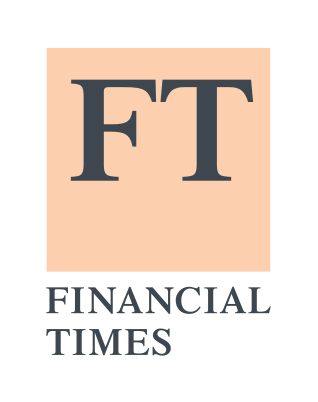 [

Job Description
The Financial Times is looking for passionate and motivated students who are interested in pursuing a career in media. Its internships are designed to supplement your education with hands-on experience at the FT, where you will face new challenges every day. As an intern, you will make a meaningful contribution to the team by being involved with real project work from day one, as well as being able to learn and work alongside world-class professionals. Join us and find an inclusive and fast-paced environment with unique opportunities to support every step of your career. 
The FT is looking for a talented and ambitious university student or recent graduate to work with the FT's Audience Engagement team in New York.  The Audience Engagement team helps FT journalism reach and engage with its audience – by producing original content for social media, directly engaging with readers on site, managing engagement projects, monitoring analytics, and advising editors and reporters on best practices. FT is looking for candidates with a proven interest in social media, multimedia production, community engagement or digital journalism in general. Knowledge of business, economics and financial markets is an advantage. You'll have an opportunity to help conceive, shape and execute engagement strategies and experiments as well as take part in our daily audience engagement activities.
 This is a fully paid ​internship that will be based at the FT's New York offices. This internship is open to university students and graduates and will last for a period of up to 12 weeks​.
What will I be responsible for? 
Assisting the social media team in producing posts and keeping our channels up to date and on the news agenda
Producing original content specifically for social media to help promote FT journalism (this could include charts, social cards, videos, etc.)
Helping develop original ideas, experiments and social media strategies around planned news events, breaking news and special projects
Assisting with direct reader engagement through reader participation projects 
Using data and insights to analyze audience signals and help inform our journalism
Provide SEO and social trends guidance from social and web listening tools
What experience/skills do I need to be successful in this role? 
Recent college graduate preferred. Will consider applicants still enrolled in university who are able to work business hours during week. Some previous journalism experience required. Strong news judgment is required. Design, video or other multimedia experience is preferred. Experience working with Adobe Suite or similar a plus. Interest in making FT journalism accessible to a broader audience. Good writing and editing skills. Good communication skills. Applicants must be eligible to live and work in the U.S.
What's in it for you? 
The FT will supplement your education with hands-on experience and you will face new challenges every day. You will be gain a better understanding of the professional field you aspire to work in, through meaningful applied learning experiences, and gain skills to ensure a successful transition there
How to apply 
In order to be considered, you must submit a CV, a cover letter stating why you want to work at the FT and explaining your interest in audience engagement. Apply here.
Deadlines