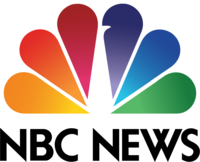 NBC News and MSNBC are looking to fill a few remaining spring internships ASAP. Among them are internships for NBC News Mach, NBCNews.com, MSNBC Live at 1PM, NBC News E-Commerce and MSNBC Media Relations/Public Relations.

Interested applicants must first apply online, but then are free to email directly with an updated version of their resume and work availability to Lauren Coffelt, NBCUniversal's at Lauren.Coffelt@nbcuni.com.

In addition, summer postings, NBC/MSNBC summer postings are also live at www.nbcunicareers.com until February 15.

Here's more detail on remaining spring internships:

NBC News MACH
editorial research
posting stories using our CMS
writing stories
coordinate tracking of article assignments and freelancer payments
generate story ideas and identify sources/subjects for articles and videos
promote MACH videos and articles on Facebook and other social media platforms
review site analytics to gauge MACH's performance and identify key topics/search terms
write articles on innovation-themed articles, as time permits
conduct social media reporting and analysis to identify areas for improvement
request review copies of new science- and tech-themed books
help with outreach to editorial contributors
looking for someone with knowledge of science and technology.
NBCNews.com
editorial assistance
reporting
newsgathering
data entry
writing
looking for someone great at print-based journalism
looking for someone with strong social skills, people skills
MSNBC Live at 1PM
production assistant duties
guest greeting
editorial research
ratings compilation
NBC News E-Commerce
help write and optimize shopping articles for commerce. These shoppable stories will be based on trending news (ex: Walmart launched a new product line), SEO (ex: the best drugstore moisturizes are X, Y, Z) or broadcast.
must have writing experience and some experience with AP Style.
attention to detail, ability to follow direction closely and organization is key.
experience with data or analytics, a plus.
MSNBC Media Relations/Public Relations
track MSNBC press clips and compile daily including monitoring social media, all major publications, political blogs, news outlets, trades.
maintain @MSNBCPR Twitter account
update and maintain press lists, editorial calendars, and Media Village on a regular basis
project based research
monitoring clips, social media
supporting MSNBC Media Relations staff
assisting with press shoots and interviews
social media, Microsoft Office, research, strong writer, organized
someone who is eager to learn about the news and PR industry and ready to tackle various tasks and duties as a member of the team